GeoSolutions at 2022 geOcom Conference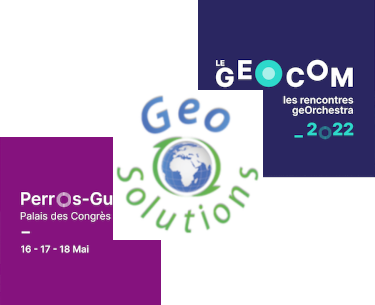 Dear Reader,
After the major release 2022.01.00  of MapStore, followed by the minor release 2022.01.01 announced few days ago, GeoSolutions will be soon presenting the latest version at 2022 geOcom Conference. geOcom event is the place where geOrchestra community gathers annually and this year it is hosted by JDev in Perros-Guirec, Brittany, northwestern France, on May 16 17 and 18. Program (in French) at this link. geOrchestra is a free, modular and interoperable Spatial Data Infrastructure software born in 2009 to meet the requirements of the INSPIRE directive in Europe. geOcom event allows main players and newcomers to discover the geOrchestra community and its uses, issues in progress or to come, giving an opportunity to discover new platforms, current or future projects and build the roadmap for the upcoming releases.
During the event, there will be several workshops featuring MapStore, which is now being the official geOrchestra viewer. We will hold a presentation on MapStore, Tuesday May 17 at 4pm, about the integration with geOrchestra  introducing the new features of the latest version, such as additional options in widget charts, the upgrade of Cesium support for a more performing 3D experience, as well as an introduction to the new features expected to be available in the next MapStore major release, 2022.02.00, due on mid-July 2022. Other presentations of interests regarding MapStore are scheduled in the same day, covering various use case where MapStore is employed, you can find the agenda here.
Our MapStore lead Tobia Di Pisa and our Biz Dev Director Eddy Cattaneo will be happy to talk to you in person on how we can help your organization achieving its goals by using our services and products.
See you in Perros-Guirec!