GeoSolutions USA at National States Geographic Information Council (NSGIC) 25-28 SEP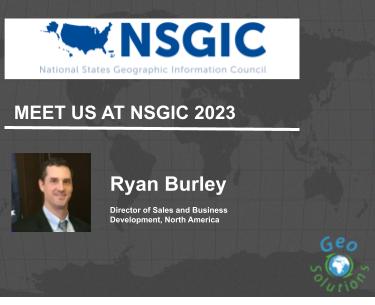 Dear Reader,
GeoSolutions is pleased to be participating in NSGIC September 25-28 promoting open-source solutions for ingesting, managing, and visualizing geospatial data in any application for State governments and aerial mapping firms.  We're excited to learn from State GIOs where we can support open software/open data strategies aligned with geospatial maturity strategy and initiatives.  If you'll be in New Orleans for NSGIC let's connect and talk business- and have a little fun doing so.
We're also announcing the release of GeoSolutions Suite – Local Government Edition.  Local governments can now leverage GeoSolutions' team of core developers for support and integration of open source solutions such as GeoServer, GeoNode, and MapStore into your current operations.  Direct connection to the core developers of GeoServer, GeoNode, and MapStore in support of your hybrid/open GIS – what could be better?
Looking forward to New Orleans and reconnecting with NSGIC friends.
If you are interested in learning more about how we can help you achieve your needs with MapStore, GeoServer, GeoNode and GeoNetwork through our Enterprise Support Services, Professional Training Services and Subscription Services  please contact us!
The GeoSolutions team,