Meet GeoSolutions at INSPIRE Conference 2018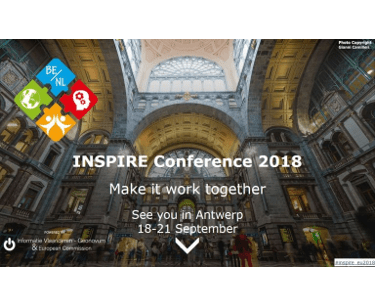 Dear All,
we are proud to announce that GeoSolutions is exhibiting at the INSPIRE Conference 2018 which will be held in Antwerp from 18th to 21st of September 2018.
GeoSolutions will be present at the exhibition at the OSGEO booth, therefore we will be happy to talk to you about our open source products, like GeoServer, Mapstore, GeoNode and GeoNetwork, as well as about our Enterprise Support Services and GeoServer Deployment Warranty offerings.
Our INSPIRE & GeoServer expert Nuno Oliveira together with our direction Simone Giannecchini are going to hold a workshop on GeoServer for INSPIRE, here is the details:
and will participate to a more general workshop as follows:
as well as a a presentation on the same topic as follows:
If you are interested in learning about how we can help you achieving your goals with our Open Source products and professional services, make sure to visit us at our booths S4-B3-B11 (we are a large family so we took many booths 🙂 ).
See you in Antwerpen!
The GeoSolutions team,