Meet GeoSolutions at INSPIRE Conference 2020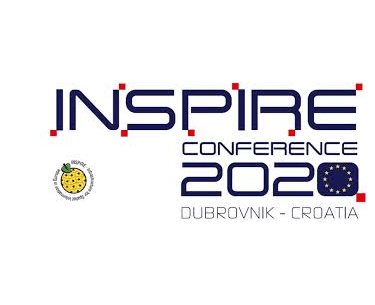 Dear All,
we are proud to announce that GeoSolutions is exhibiting at the INSPIRE Conference 2020 which will be held in Dubrovnik (Croatia) from 12 to 15 of May 2020.
GeoSolutions will be present at the exhibition with our INSPIRE & GeoServer expert Nuno Oliveira, therefore we will be happy to talk to you about our open source products GeoServer, Mapstore, GeoNode and GeoNetwork, as well as about our Enterprise Support Services and GeoServer Subscription offerings.
We are going to deliver our beloved workshop on GeoServer for INSPIRE called Publishing INSPIRE services with GeoServer and HALE but we are preparing  an updated version of the workshop to cover the following new topics:
Using GeoServer isolated workspaces to publish the same complex feature type multiple times.
Querying complex data using WFS GetFeature operation and stored queries.
Mapping simple types with multiple cardinality and polymorphic types.
New available output formats for complex features: GeoJSON and JSON-LD.
In addition we will also participate to a more general workshop named INSPIRE/api, focused on the new APIs for INSPIRE where we will explore work we are doing in various projects to implement the new OGC REST API for stakeholders like OGC and JRC.
We will also participate in the following special sessions, presenting the state of the art in publishing INSPIRE services using GeoServer as well the impact of the new OGC APIs  in new and existing GeoServer based INSPIRE services deployments:
OGC API – Features, a game changer, we will present: GeoServer OGC API – Features: introduction to the RESTful, schemaless, JSON first download service
INSPIRE Reference Data – Ready to take off?, we will present: INSPIRE services with GeoServer and HALE, where are we?
If you are interested in learning about how we can help you achieving your goals with our Open Source products and professional services, make sure to visit us at our booth.
See you in Dubrovnik!
The GeoSolutions team,