Developer's Corner: New Release of MapStore 2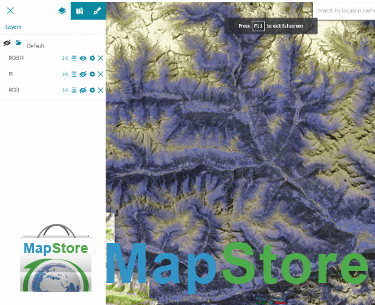 Dear Readers, we are pleased to announce a new release of MapStore 2, our flagship Open Source webgis product, which we have called 2016.04.00. The full list of changes for this release can be found here, but let's concentrate on the most interesting ones.
Groups Manager
Quite some work has been performed in order to implement Groups Management together with some long waited improvements to the Users Manager. Now Groups can be fully managed via the GUI, as shown below, (mind you, one must have administrator role!) so we can assign maps' permissions directly to groups rather than to single users.
There is more work that we want to do in this regards but this work has put us in line with the basic functionalities we wanted to provide for MapStore 2. Here below some screenshots that show the various functionalities at work.
Layer Style switcher  and Improve new delete button on TOC's layer
We have reworked the Layer's Tool in the Layers TOC in order to make it simpler to remove a layer, zoom to a layer and so on.
We have also started to work on the possibility to load additional information on a per layer basis from the WMS GetCapabilities document (see image below). This functionality is still kind of experimental as it has been tested mostly with GeoServer.
Make the build compatible with npm3 and improve build times
A lot of work has been performed in order to improve build times and compatibility with various operating systems. We have been able to shrink build times considerably but more work will be performed with this regard.
What's next
Our team is currently busy closing projects  before the end of the year, however we have another milestone in the work which is focusing on a number of fixes plus a few major improvements:
We are targeting 21st of December but give the end-of-the-year rush we might delay this release to beginning of 2017.
If you are interested in learning about how we can help you achieving your goals with open source products like GeoServer, Mapstore, GeoNode and GeoNetwork through our Enterprise Support Services and GeoServer Deployment Warranty offerings, feel free to contact us!
The GeoSolutions team,