Introducing online training for GeoNode, GeoServer and MapStore from GeoSolutions!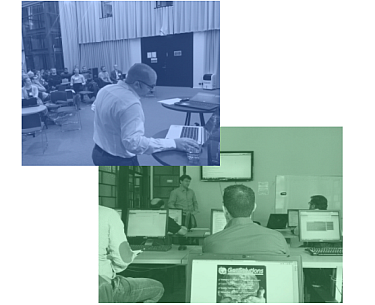 Dear Reader,
GeoSolutions provides professional training services on GeoServer, MapStore, GeoNode and GeoNetwork worldwide, our trainers are renowned professionals in the open source geospatial community. They have in-depth technical knowledge about the various open source products GeoSolutions supports, since they are part of the core development team behind them. GeoSolutions has been providing training in the last 10 years privately for clients and also during public events in global, regional, and national conferences (e.g. FOSS4G, GEOINT and INSPIRE conferences). Countries where GeoSolutions has provided training include: Italy, USA, Canada, France, Switzerland, Germany, UK, Belgium, Uganda. Madagascar, Nepal, Suriname, Zambia, Mozambique, South Korea, Austria, Finland, Spain, and Portugal.
We are now happy to announce that starting with this year we are offering our trainings online routinely in order to meet the increasing demand for professional courses over the open source products we develop. The current schedule for GeoServer, MapStore, and GeoNode is available at this link, however, to simplify things we have also embedded the public schedule here below. Notice that you will get an additional 10% off if you use discount code HA-MD9X when booking!
If you looking for a private and/or customized class, additional information together with the specific contact form can be found on this page.
If you are interested in learning about how we can help you achieve your goals with our open source products GeoServer, MapStore, GeoNode and GeoNetwork through our Enterprise Support Services, Professional Training Services and Subscription Services offerings, feel free to contact us!
The GeoSolutions team,