Upcoming Free Webinar: What's new in GeoServer 2.17?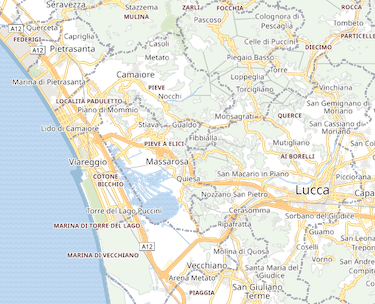 As most of you readers are aware, GeoServer is a very  popular open source tool to publish geospatial data. We, at GeoSolutions, are very fortunate to have in our team key code contributors, as well as, customers that support the advancement of GeoServer for the greater benefit of the geospatial community. Version 2.17 was released a week ago. A blog with detailed information is available at the GeoServer blog. In this post, I highlight some new functionality and invite you to a webinar on May 11th to learn more about the release from our GeoServer lead developer, Andrea Aime,
The GeoServer 2.17 release comes with many interesting new functionalities, let us briefly introduce some of them.
Faster, due to improvements in GeoWebCache
You will experience a much better startup performance because of the improvement to load the tiles layers configuration. Now, you can have  better control over failed seeding operations, by configuring error tolerance on single threads and across seed jobs (enabling seeding threads to continue if they encounter failures, like it occurred in the past).
Ability to render vector tiles with Mapbox Styles
You can now configure GeoServer to serve layers as vector tiles which can be used as sources for Mapbox styles rendered by web applications such as OpenLayers.
Improved the ability to read and write MBTiles files in GeoServer
Now you can read and write MBTiles files in GeoServer. You can use MBTiles as a raster input datastore as well as an WMS GetMap output format.
And more functionality like:
Added support for FlatGeoBuf (incredible binary encoding for fast transfers)
Added functionality to view and manage resources in the data directory (e.g. configuration files, icons and fonts)
Better manage security for layers when looking at layer
Ability to view when a layer was created and last modified
Improved the rendering of icons and maps
Enable changing background in the SLD
Enable ability to enable/advertise layer groups
Ability to add custom dimension in vector layers (similar to time and elevation, dimensions in WMS)
Added more capabilities to WMS Cascading (e.g. specify format, min/max scale denominators for cascaded layers)
Added support for JSON-LD
Added support for OpenAPI
And much more..
We cordially invite you to join the webinar on Monday May 18th at 11:00 EDT / 3:00 pm GMT (check more time zones), to learn more about this release from our GeoServer Technical Lead, Andrea Aime. We are planning to do 30 minutes presentation and 30 minutes for questions.  You can register by clicking on the button below.
Hope to see you virtually on May 18th, meanwhile stay safe and keep strong!
Cordially,
Luis