Introducing GeoSolutions Enterprise Services 2014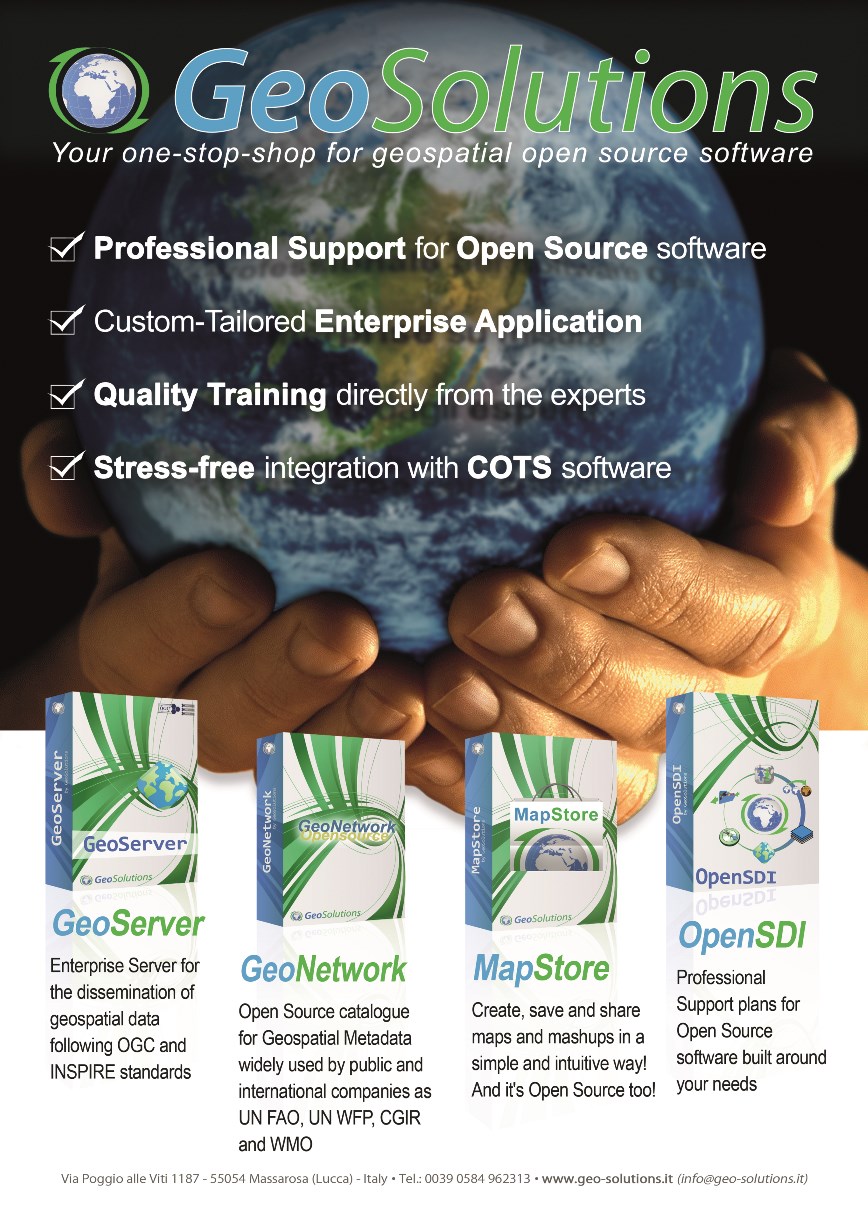 Tired of spending all your budget for licenses without getting the results you seek?
Looking for high-end professional support to secure your investments on Open Source software?
Planning to integrate a proprietary infrastructure with Open Source software?
GeoSolutions can help you! 
The GeoSolutions  Enterprises Support Services offer the possibility for creating an Enterprise SDI based on the best Open Source frameworks as GeoServer, GeoNetwork and MapStore. Our support services are available in different sizes because we care about who has small needs  as well as about who has to manage complex infrastructures and needs highly specialized support.
Thanks to GeoSolutions it is easy to meet the Open Source world, forget about licenses and decide the budget for the features you are looking for with the support from the developers of the software you are using!
We are also proud to announce a new package called GeoServer Supporter Plan which is very suitable for organizations looking only for priority bug fixing over GeoServer, GeoWebCache and the related libraries.It comes with support for the most important DBMS as well as raster formats to give your organization the possibility to prioritize bugs that are… bugging you!
Visit the web site for more information and ask us to contact you, we will discuss about how many users we can support with your computing resources rather than about how many licenses you should buy!